Sweet Crush - Christmas 2012
Ruodoof doesn't look so well despite being in great health, what could have him so upset that he would loose his light? Without the lead reindeer the sleigh can't take off and it's christmas eve! Help Tije come up with a idea to cheer up this gloomy deer and save Christmas!
Introduction
Edit
After finding a mysterious ring and putting it on it begins to glow but when deciding to take it off you discover you can't. Just then a mysterious person emerges in your room " Oh, I'm so glad to have finally found it!" the person exclaims. I've been traveling the world for hours looking for that ring!"
"AHHH!!! What is THAT?!" You yell, taken completely by surprise. "That?" She asks seemingly confused. "It's a reindeer..." Sitting upon it gripping it's horns unaware that you were talking about her. "I'm not talking about the reindeer! You yell back. "I'm talking about you! "Me?" She smiles. "Can't you tell?! I'm a christmas elf, I help Santa with the gifts and prepare his sleigh before the 24th! She say proudly. " My name is Tije and you? she asks politely. "Tije? That's a weird name..." "I like it! It's better than yours! she retorts.
"You don't even know my name yet!" "Humans always have weird names. I don't need to know yours to know that it's weird" "You think (Your Sweeties name) is weird?" "Well...let's just say I prefer Tije" Well, I prefer (Your Sweeties name) You think to yourself. Tije then ask if you would give her the ring telling you that it was a gift for a unwell friend but she happened to drop it on her travels. Telling her you can't take it off she decides to take you with her instead since she only plans to show her friend the ring saying it doesn't matter if it's on your finger, it's just to make him feel better and if that doesn't work she could still use your help. holding out her hand .
This is just a dream right? It's not like anything can happen to you and with out hesitation you take her hand.
Christmas Outfit
Edit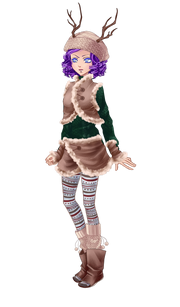 Meeting the Reeinders
Edit
After looking around and exploring the area you'll find Santa's reindeer in the stable who are each paired up.
Further back is Tije in one of the stalls with a reindeer who is all by himself who isn't looking so well.
Objective One: Find a way to cheer up Rudolph

Edit
A. Prepare his favorite meal

B. Make him laugh
C. Groom him
Objective Two: Find him a giflfirend
Edit
A. I'll lure it in with food.

B. I'll place an ad in the personals.
C. I'll capture one.
'/!\Attention! 'Hidden OutfitEdit
In order to win the special outfit at the end of the ep pick the gold leash and name the femal REinderr "Goldy"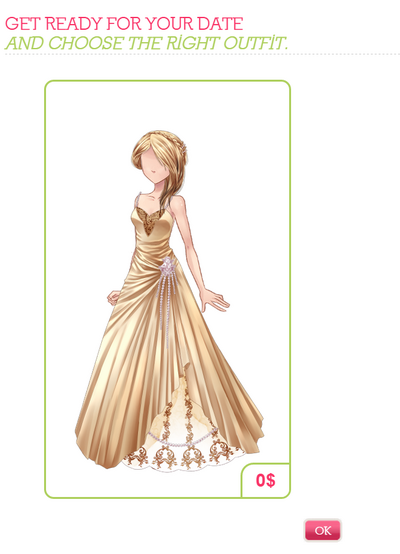 Illustrations
Edit
.
Community content is available under
CC-BY-SA
unless otherwise noted.